Broome Events 2018
Broome is a great destination all year round to enjoy numerous world class events, gigs, family fun days, festivals, exhibitions, sporting events and competitions.

Whether you're coming to Broome for one night or staying a week, you are sure to find an event in the region to suit your interests.
RFDS - Outback Air Race - August 30th & 31st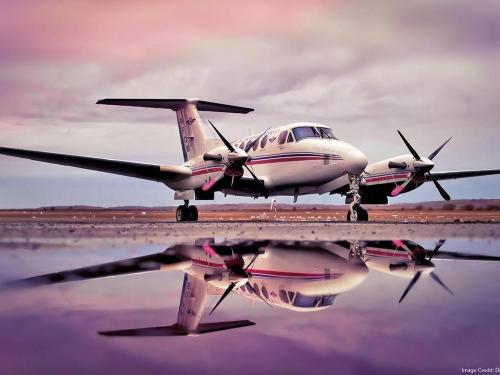 Concept....
The Outback Air Race began in 1996 as a concept created by the fund raising division of the Royal Flying Doctor Service (WA Section). Essentially it is not a race, rather a time trial, which provides a considerable flying challenge, but is conducted in a safe and efficient manner. The aim of the Air Race is to raise funds for the RFDS and to provide an exciting and unique flying holiday for pilots from throughout Australia, New Zealand and overseas.
The Outback Air Race is not strictly a race, but rather a time trial and navigation exercise. Throughout the race, participants will accrue points by correctly estimating the time it will take them to fly from a designated start point to a designated end point during each day's race leg, and will lose points for failure to exactly find and overfly the start and finish points. This ensures that crews of slower aircraft are not disadvantaged.
The event provides an exciting and unique flying holiday for pilots and their friends from throughout Australia and overseas. The Outback Air Race will typically comprise a fleet of up to 25 aircraft and 60 people. The race route varies from event to event, although it is guaranteed to encompass a picturesque and rugged route, covering some of the most scenic and spectacular geography in Australia.
Experienced pilots, the RFDS and a dedicated team of organisers are organizing the race; it is fully endorsed by the Civil Aviation Safety Authority (CASA).

For more information CLIKC HERE
Staircase to the Moon Night Markets - 2018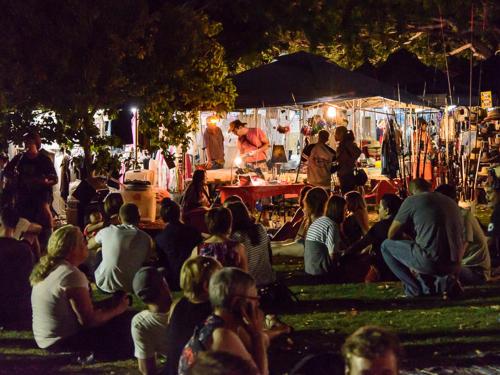 The Staircase to the Moon is a natural phenomenon observed in Broome, Western Australia between April and October only.

The Staircase Markets are held at the Town Beach Reserve on Robinson Street over the two nights of the full moon April – October.
Extra bus services run during this time – check with Town Bus Service for times.

For more information please visit Broome Markets website.
Town Beach Night Markets - 2018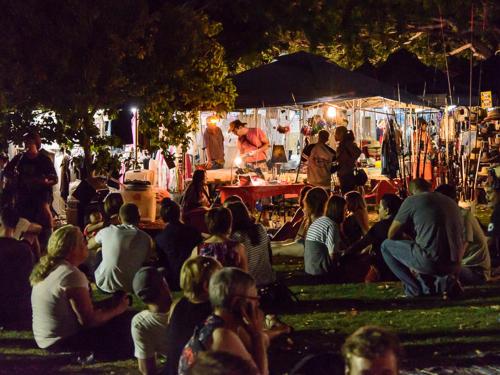 The Thursday Night Markets are held at the Town Beach Reserve on Robinson Street every Thursday night from June to September. Enjoy local cuisine, live music and a variety of local stallholders.
Markets open at 5.00 pm | *Casual stallholders welcome from 4pm.

Like us on Facebook at www.facebook.com/BroomeMarkets
Shinju Matsuri Festival - Sunset Long Table - 1st September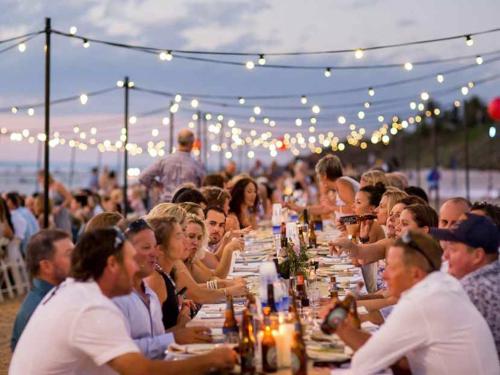 Gather your favourite people and treat your tastebuds to a phenomenal dinner set on the famous Cable Beach complete with a breathtaking sunset.
Date: 1st September 2018
Time: 4.30pm – onwards

Tickets can be purchsed online by clicking here - Shinju Matsuri Long Table
As this is a seated affair, we recommend you book your tickets as a single booking to ensure you're seated next to the ones you love.
If you have any queries regarding this tasty occasion, please feel free to make contact on hello@shinjumatsuri.com.au and we'll be happy to help out.
Broome Courthouse Markets - April thru October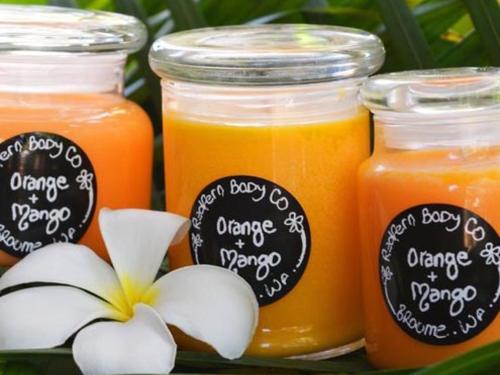 The
Broome Courthouse Markets
are held in the beautiful Heritage listed gardens of the Broome Courthouse.
Started over 25 years ago by a small group of locals wishing to trade local product, they have grown to become a major tourist attraction in Broome and host up to 115 creative stalls over the Dry Season.
Trading every Saturday all year and Sunday from April – October.
Broome Turf Club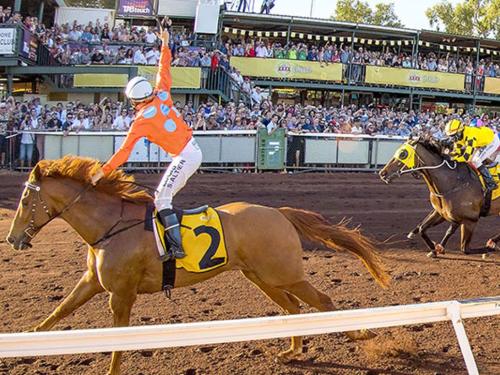 The
Broome Turf Club
is carved out of bush land at picturesque Gantheaume Point, just a stones throw from world famous Cable Beach.
This idyllic location perched on the Broome peninsula is surrounded by the Indian Ocean and benefits from the constant cool breezes which are a welcome relief in the hot and humid climate of the Kimberley.
For race dates,
CLICK HERE
for more information.
Broome Rhythm and Ride Rodeo - September 21st & 22nd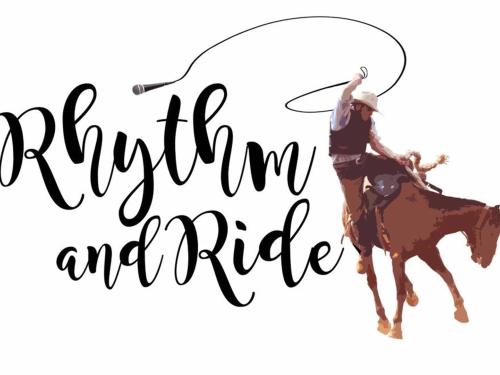 Rhythm & Ride
is a family friendly Kimberley experience with Campdraft and 'Kids Matter' Family Fun Day (kids free entry) to kick off the school holidays on the Friday followed by an action-packed Rodeo and Country Music on Saturday.
Attracting competitors from near and far, Rhythm & Ride provides a chance to get together and celebrate what the Kimberley has to offer whilst raising awareness for suicide and domestic violence.
For more information and to book tickets,
CLICK HERE